Materials: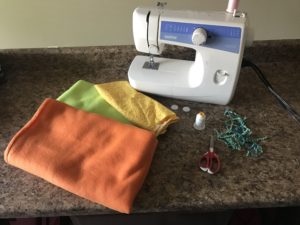 Scissors,  Thread and Needle                     Yellow Cotton Fabric                       Orange and Green Fleece Fabric            2 Buttons and a Sewing Machine (optional)
Cutting Instructions: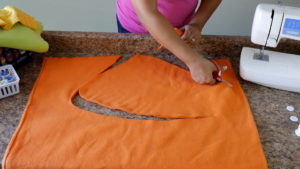 First we are going to cut the Orange Fleece on the shape of a carrot (triangle shape)  No need to measure it 🙂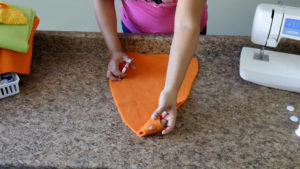 Then we will cut a hole on the bottom tip We are going to insert the green french on this later.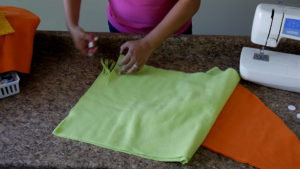 Now we are going to cut the green Fleece fabric to create a french for the bottom of our carrot.
Sewing Instructions:
First we are going to sew the folds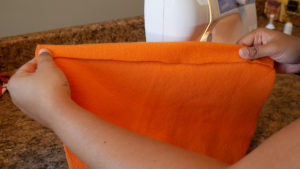 on the opening of the bag.  Sewing each side individually.
Then we will sew the sides together.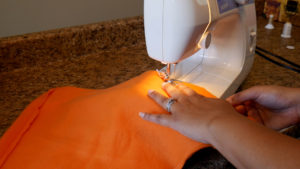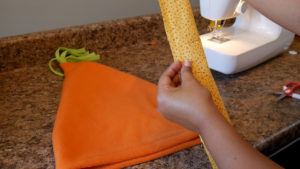 Our Yellow Cotton Fabric is for our handle. Fold fabric on half and cut a long strip of fabric, this way you will only have to sew on one side 🙂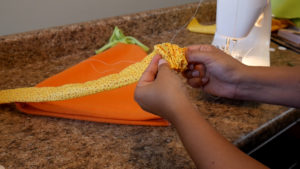 Then with tread and needle you will sew the center of the fabric strip (loosely) so you can scrunch the fabric. This will create your handle.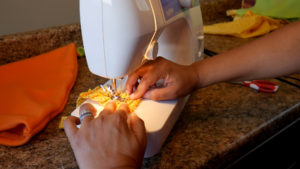 After that I used my sewing machine to secured the folds on my handle.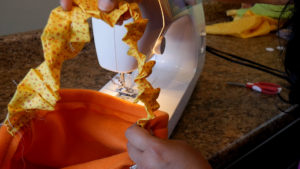 Now is time to secured the handle to the bag!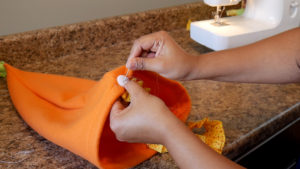 The last thing I did was to add a Button on each side of my handle just to add some decor to it.  You can add flowers or any kind of embellishment you like.
And that is it!  You have a cute Bag!
For more details on how to make this bag watch this video tutorial 🙂
Don't forget to like us on Facebook: https://www.facebook.com/LittleCraftBoxClub/