For all of you Divas out there I have the perfect makeup tutorial…  Sugar Skull Glitter Makeup!   This is a fun and fancy style.  Great for a Party.  I searched in the Internet and I
found so many different tutorials but I has looking for something more me lol  I needed more bling.  So I went to the local craft store and I started looking into the glitters for the perfect color and then I went to the floral department and I looked to see if they had any glitter feathers to match and what do you know they had the perfect match.
Beauty Note: For this Sugar Skull Makeup you will need to use a  Face Primer to protect your skin.
Materials
1 bottle of Glitter (on your favorite color)
1 or 2 Glitter feathers (matching color)
1 Set of Glitter Eye Lashes
1 Tube of White Body paint
1 Tube of Black Body paint
1 Glue Stick
1 Facial brush    1 Black liquid Eye Liner   1 pack of Rhinestones  Tweezers & Takie Glue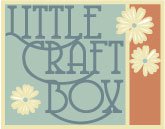 Instructions
1.-  Apply the facial primer all over your face
2.- Apply the White Body Paint all over your face and neck
3.- Apply the Black Body Paint around your eyes, nose tip, lips and neck area.
4.- Apply the Glitter Over the black part on your eyes and lips
5.- Apply with Glue the Rhinestones above eye brows with a design you like
6.- Use the Eye Liquid Liner to draw the lines and design on each side of your mouth and chick bones
7.- If you want you can draw the little leafs on your forehead
8.- Embellish your eyes with some Glitter Eyelashes and your hair with Glitter feathers or accessories.
For details on how to apply this make up click on the video or link below 🙂