A dear friend of mine invited me to try her recipe for TAMALES her parents were from Mexico and even though she was born in the US she keep all her Latina traditions.  I was very surprised to discover that her recipe for Tamales was exactly the same as Guatemalan Chuchitos.  The name changes but the food was the same.
TAMALES = CHUCHITOS hahahaha.
Ingredients: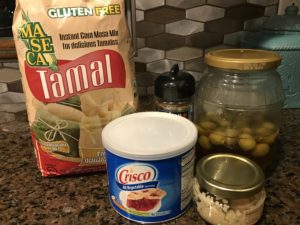 Masa Para Tamales MASECA
Green Olives
Garlic, Salt, Peper,
Chicken breast & Pork and/or Beef Roast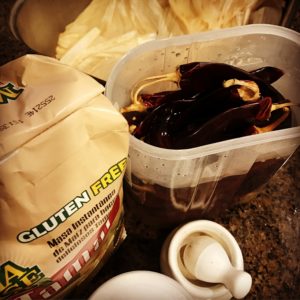 Red Dry Chiles "California"
Chicken Broth
Shortening
Potatoes
Corn Leafs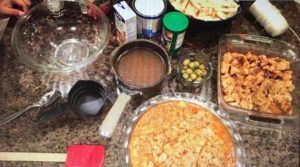 Mix the ingredients to make the MASA.
2 cups of Maseca, Chicken broth, shortening, salt & pepper
Cook the Chicken and Beef and/or Pork just as you would for normal meal :).   Cut the potatoes in slices, Submerge the Corn Leafs in warm water & get your olives ready 🙂
Then the fun part begins, spread the Masa to the Corn Leaf add your meat or chicken 1 slice of potatoes and 1 green olive.   Fold both sides of corn leaf and fold the bottom up.  And Ta dah!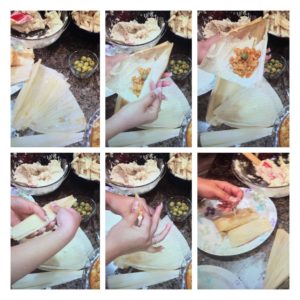 Tide each type of meat tamale on a different color string so others know witch one is what :).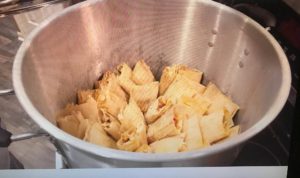 Then add the Tamales to the pot (the pork has water in the bottom) Let the Tamales steel for 2 hours or tie masa is cooked.
Then get them out and serve  Yummy!